Professional Romanian Translation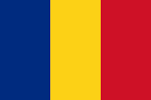 Romanian is a Romance language
Few know that Romanian is a Romance language, similar to French, Spanish, Italian and Portuguese; however, due to the country's geographical position in Eastern Europe, surrounded by Slavic-speaking countries, people think that Romanian is part of the Slavic family. The language does have Slavic roots, but they represent only 10% of the vocabulary. With words originating from ancient Slavic and other words coming from Bulgarian, German and Turkish, Romanian is a unique Romance language.
Not only is Romanian the official language in Romania, but also in the Republic of Moldova. A former region of Romania, lost in 1940 as a consequence of the Molotov-Ribbentrop Pact, Moldova (at that time named Basarabia) was ceded to the Soviet Union. Later, it gained its independence. Nevertheless, the Romanian language has remained the national language ever since.
The Romanian language is 1,700 years old.
The name "Romania" comes from the Latin word "Romanus" which means "citizen of the Roman Empire."