Professional Hungarian Translation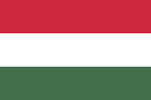 One of the most difficult languages in the world
Well it is very, very tricky.
The Hungarian language is part of the Finno-Ugrian language family and thought to be one of the most difficult languages in the world to learn. It is said that English has more in common with Russian.
Therefore finding a good Hungarian translator could be a challenging but not when working with LTA. Only during 2018, we have had projects with a total number of 682,861 words.